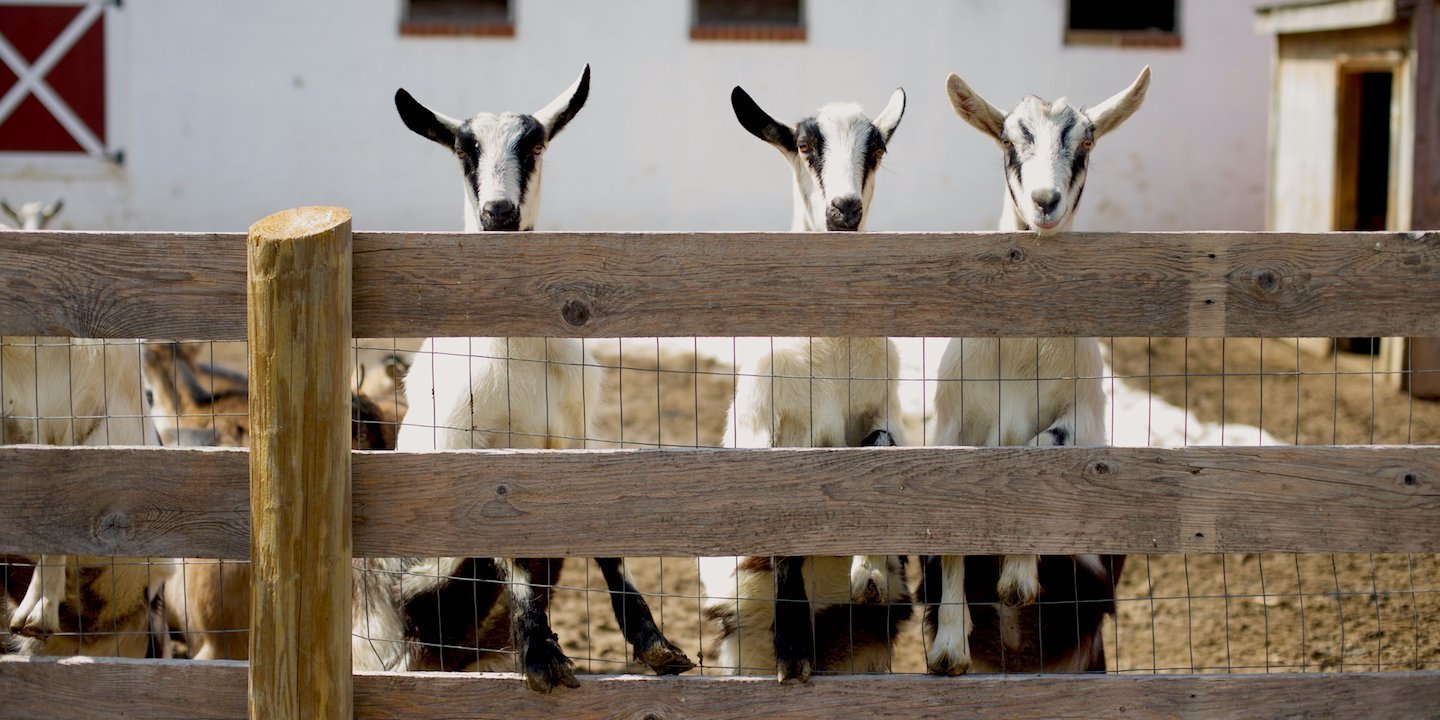 A day at Otterbein Creamery moves gracefully from a vat of warm milk to a sloshing tank of curds to a draining table stacked with finished wheels. Whey runs steadily off the draining table into buckets below. In the quiet creamery bright sunlight fans across freshly washed cheese forms while a vat of milk slowly warms nearby. John Fisher, owner of Otterbein Acres Creamery, greets each visitor who stops by and then quickly returns to his vat so as not to lose focus. The vat of milk is under constant watch to make sure it does not overheat even by a few degrees. John is meticulous about his work as someone guiding several hundred pounds of milk into cheese each day should be.
"There is nothing more fun than walking the fields around my farm and seeing those birds and that wildlife there on that land. They are there because we are farming the way we are. I have a tremendous privilege to be here."
On this day, John is making "Shepherd's Alpine" which is made from a recipe of mixed milk. Shepherd's Alpine is a semi-aged cheese, which spills over with complex barnyard and toasted nut flavors. Made from a privately held recipe of sheep and goat milks, Shepherd's Alpine is roughly a Beaufort with distinct sheep-goat character. Shepherd's Alpine is aged for half a year. Never coated in a synthetic "paracoat" coating, never dipped in a hot polymer "wax" (like a Gouda), never cut off from oxygen by a vacuum bag, Shepherd's Alpine moves from simple to complex while aging on wooden boards in John's cool subterranean cheese cave. Initially, John flips the wheels of Shepherd's Alpine daily. After a month, he flips and brushes the wheels twice weekly.
John believes that perfection lies in hard work and he works steadily and endlessly over the course of each day. Making cheese is exciting and thrilling for John who speaks with a pureness that is manifested in his cheese. "I enjoy the process of making cheese. There's an excitement when I add rennet and my curd sets up nicely. There's a thrill when cutting into a wheel, especially when it is a new kind."